At Jefferson Spine & Injury Center, your return to health is our first priority. We understand the pain you may be in when coming to see us, so we have created a comfortable and relaxing environment for you. Our friendly, Spanish speaking and organized office staff will provide you with the right information and will be available for any questions.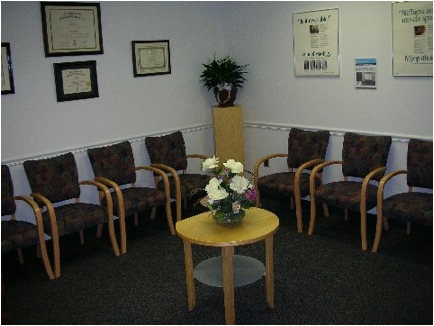 ​As a new patient, here is some information on what to expect on your first day here. To correctly diagnose your injury or pain, we offer a FREE initial consultation.
We ask for the following on your first day:
Bring Diver License or other Identification
Bring health insurance information
Bring car insurance and claim number (#), if a car accident was involved
We then perform the following:
Ask about the history of the injury
Examination of injury including ranges of motion, neurological exam, orthopedic exam and palpatory exam
Possible referral for imaging "X-Ray's, MRI's, etc."
Do a report of findings based on the history, exam and imaging
Determine your treatment plan
As a car injury and work injury specialist, Dr. Holcombe understands that every injury is different and that doing the proper examination is crucial in providing a appropriate treatment plan. By providing Chiropractic care, Physical Rehabilitation and Massage Therapy you can be assured that you will be well cared for.
To schedule an appointment, please call 703 933-9000.