Car Accident Injury?
Did the Insurance Company give you a Claim Number?
You may be entitled to seek No-Cost Medical Care with that insurance Claim Number!

Don't Delay Call Now! 703-933-9000
Jefferson Spine & Injury Center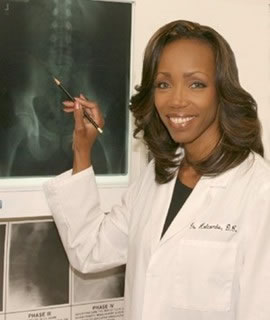 INJURED? If You Have A Claim Number - You Have a Doctor! Your accident injury claim number gets you No-Cost medical treatment. The Accident Doctors at Jefferson Spine & Injury Center are experienced in handling and billing third (3rd) party bodily injury accident claims. For 20 plus years, treating the injured in NOVA is all we do. We've helped thousands of car accident injury victims recover from whiplash pain, soft tissue injuries, neck and back pain, sprain-strain injuries, shoulder and arm pain, hip and leg pain, sciatica, bulging discs, herniated discs, headaches and more using advanced techniques in chiropractic care, massage therapy and physical rehabilitation exercises to ensure the best recovery for our patients. Thus, our goal is always to provide exceptional Chiropractic injury care in a professional, warm, relaxing environment with our friendly Spanish speaking bilingual staff.
Treating Accident Injuries Is ALL We Do! ®
If you have been injured in an automobile accident, you may need chiropractic care. These types of soft tissue injuries can be difficult to diagnose because they do not show up on an x-ray. Potential health problems can occur days, weeks or months later if left untreated. Dr. Holcombe, recently named Top Ten Best Chiropractor, will help you to fully recover from your accident related injuries by properly diagnosing, documenting, treating your soft tissue injuries. Patient care is coordinated with other Medical Specialist, i.e. Neurologist, Orthopedic, Pain Management, NeuroSurgeon.
Accidentally Yours, ®
Dr. Holcombe
Don't Delay CALL NOW! 703-933-9000
---
FREE Computerized Muscle Injury Analysis via DynaROM sEMG
Third (3rd) Party Car Accident Injury Medical billing

Urgent Accident Injury Treatment and Chiropractic Care
Same-Day Appointments
Walk-ins Welcome
NO health insurance required
NO Referrals required

NO Out-of-pocket cash costs to you

We bill the "at-fault party"
Practice limited to Auto Injuries
Hablamos Español