We also accept ALL accident insurance claims that contain first party medical coverage which is generally provided on a persons' own individual auto insurance policy. These are called Medical Payments, Personal Injury Protection, First Party Benefit and Medical Expense Benefits. Often referred to as Med-Pay or PIP coverage. Simply present your auto accident injury claim number to us for verification. Listed below are a few of the auto accident insurance carriers that we provide first party and/or Third party injury claim services for:
ALFA
HANOVER
NATIONWIDE
ALLSTATE
HORACEMANN
PROGRESSIVE
AVIS
KEMPER
SAFECO
BANKERS INDEPENDENT
LIBERTY MUTUAL
SELECTIVE WAY
BRISTOL WEST
LINCOLNGENERAL
STATE FARM
ENCOMPASS
MAFF
TRAVELERS
ERIE
METLIFE
UNITRIN DIRECT
FARMERS
NATIONWIDE
USAA
GEICO
VICTORIA
Cash & Financing Payment Options
We welcome patients who do not have insurance. We offer CASH payment plans and NO INTEREST patient FINANCING thru Care Credit
ACCEPTING ALL Auto Accident Insurances (Med-Pay/PIP) 3rd Party Auto Accident Injury Claims
Personal Injury Accident Claims and Worker's Compensation Cases!
Care Credit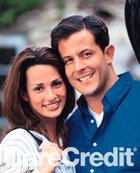 As a service to our Arlington and Alexandria VA patients, Jefferson Spine & Injury Center is pleased to offer the Care Credit card, North America 's leading patient payment program. Care Credit lets you begin your chiropractic treatment immediately—then pay for it over time with low monthly payments that are easy to fit into your monthly budget! So, you can begin your chiropractic care treatment today and conveniently pay with low, monthly payments.
Care Credit offers a full range of No Interest and Extended Payment Plans for treatment fees from $1 and up. Find out more here CARECREDIT
No Interest Payment Plans
• 3, 6, 12, & 18 month plan options
• No interest if the balance is paid within the specified time period
• Low minimum monthly payments
Extended Payment Plans
•· 24, 36, 48, & 60 month plan options
•· For procedure fees from $1,000 and up
• 11.90% interest rate
• Monthly payments as low as $25 for a $1,000 fee balance
With Care Credit, you pay no up-front costs, no pre-payment penalties and no annual fees. Plus, Care Credit is a revolving credit line that can be used by the whole family for ongoing additional treatments, massage therapy or add-on charges without having to the need to re-apply. And by using Care Credit for your chiropractic care, you can save your other credit cards for household or unplanned expenses. It only takes a few minutes to apply for Care Credit and you'll receive an online decision in seconds! Ask our office staff for more details.