TREATING THE INJURED IS ALL WE DO!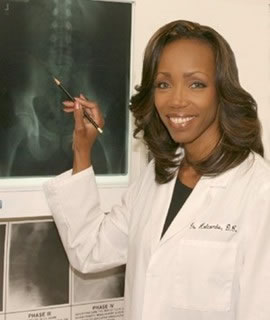 ​Welcome to Jefferson Spine & Injury Center! Arlington VA Injury Chiropractor, Dr. Leslie Holcombe, has been practicing auto accident injury chiropractic services in Arlington, VA for over a decade and has successfully treated literally thousands of car accident, personal injury, and accident injury patients with conditions ranging from whiplash to neck and back pain, shoulder/arm pain, sciatica, bulging discs, herniated discs, headaches and more. As an Arlington Chiropractor office we use the latest and most technologically advanced techniques in chiropractic treatment, massage therapy and physical rehabilitation to ensure long-term results for our patients. Thus our goal is always to provide exceptional Chiropractic injury care in a professional, warm, relaxing environment with our friendly Spanish speaking bilingual staff.
If you have been injured in an automobile accident incident, you may need chiropractic care. These types of soft tissue injuries can be difficult to diagnose because they do not show up on an x-ray. Potential health problems can occur days, weeks or months later if left untreated. Dr. Holcombe, recently named Top Ten Best Chiropractor, specializes in car accident and personal injury cases in the Washington DC metro area including Arlington VA, Alexandria VA, Annandale VA, Fairfax VA, and Falls Church VA. We offer:
NO WAITING! Immediate appointments
NO out-of-pocket expense to you with an insurance claim number
NO Co-pay or Deductible
NO Referral Needed
NO worries, we'll submit the necessary insurance paperwork
Dr. Holcombe will make every effort to help you recover by properly diagnosing and documenting your auto accident-related personal injuries to provide a specific chiropractic treatment plan combined with a physical rehabilitation exercise program for optimal healing and strengthening.
Don't Delay - Call Today Not Tomorrow (TNT)!®